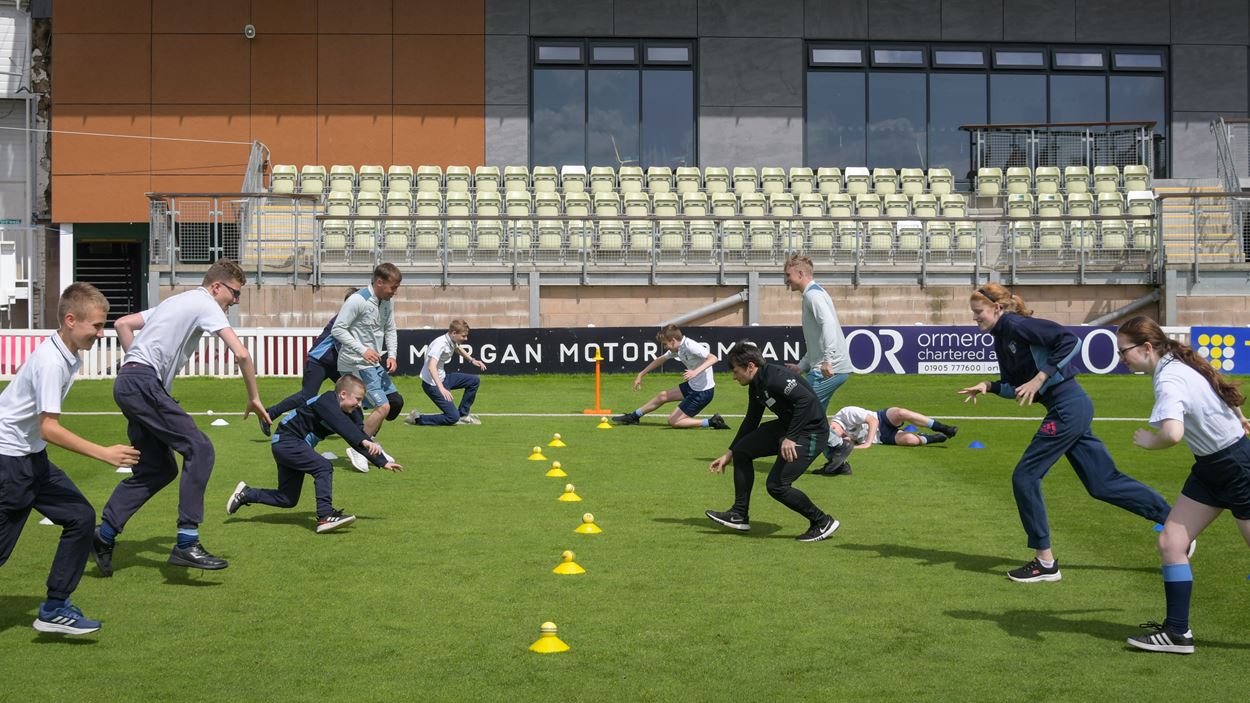 News
Celebrating disability cricket in Worcestershire
Ahead of the double header at New Road on Friday 10 June, local pupils from SEND schools took part in disability cricket activities. 
Nearly 100 youngsters from six schools for special educational needs and disabilities got the chance to play on the pitch at New Road, Worcester on Friday as part of a day to celebrate disability cricket in the county.
Worcester is set to become the new home for the world's first disability cricket centre, following approval for the project being granted earlier this year. The centre for all forms of the game will be developed by several partners including the Lord's Taverners, ECB and the University of Worcester.
Not only did the youngsters get to enjoy a coaching session on the pitch supported by volunteers from the Lord's Taverners' Wicketz and Super 1s programmes, they also stayed on to watch the charity's cricket XI in action against the England Physical Disability team before enjoying the Worcestershire Rapids T20 match against Derbyshire.
In all, the day showcased nine hours of cricket related activities to celebrate and officially launch the new inclusive cricket centre where cricketers who are visually impaired and blind, physically disabled, deaf and those with a learning disability, can play alongside female and male cricketers with no impairments at all levels of ability.
Festival of disability cricket lights up New Road