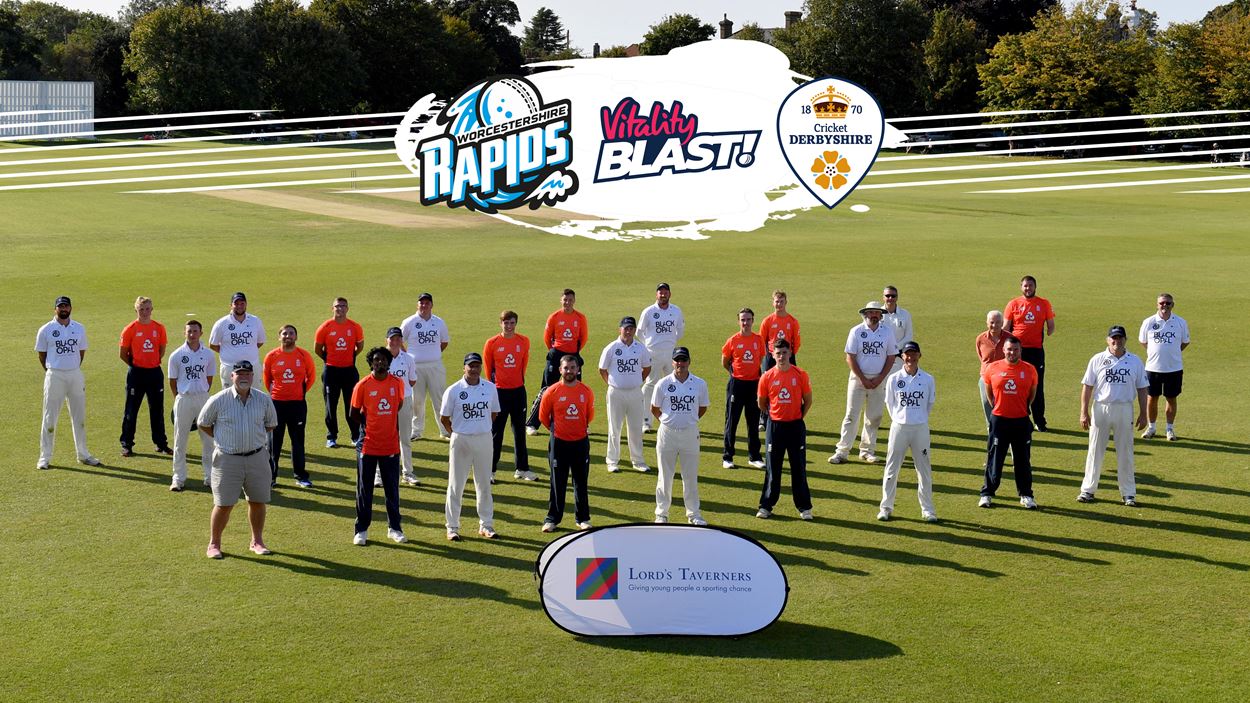 News
Taverners XI at New Road
The Lord's Taverners cricket team will be in action on Friday 10 June at New Road, Worcester, against the England Physical Disability side as part of a showcase of disability cricket in the county.
The Tavs XI will face England from 1pm, followed by Worcestershire Rapids who will take on Derbyshire Falcons in a Vitality Blast encounter from 5.30pm.
Earlier in the day, a festival for 90 children from six special schools across the county will see them take part in a Skills Blast event with specialist coaches.
A memorable day will span around nine hours of cricket-related activities from the start of the Skills Blast event through to the scheduled conclusion of the Blast game around 8.30pm.
Volunteers from the Lord's Taverners Super 1s and Wicketz programmes will be helping throughout the day, with members from the West Midlands Wicketz programme also playing for the Taverners XI.
Sahil Mahmood will make his debut for the Tavs XI and has been a part of the Redditch Wicketz hub since it started in 2017. Since then, Sahil has gone on to become an excellent role model for other young people, assisting with coaching and officiating our younger session and often captaining the team in the older group. He was recently selected for the Herefordshire U18 county programme and is now a regular starter for Redditch Cricket Club 1st XI.  He will be joined in the team by Waqas Ali, who is currently a lead coach at the Redditch hub. Waqas will be making his second appearance in a week for the Tavs XI after competing against the ABSA Chairman's XI at Abbots Bromley. 
Lyndsey Beynon, the Disability Development Officer for Worcestershire Cricket Board, said: "It is a great opportunity to showcase the home of cricket in Worcestershire but also a wonderful opportunity for children from six special schools.
"Many of them are mad keen cricket supporters, and especially of Worcestershire and the Rapids in the Vitality Blast.
"Participating in this event at New Road will be special for them and something they will remember forever.
"A massive thanks to all the volunteers from the Lord's Taverners for their help and support in ensuring this project could happen.
"It should be a special day, especially with the England Disability Team in action against the Lord's Taverners before the Rapids game."
Worcester is also the new home for a national home for disability cricket following approval for the project being granted earlier this year. The centre for all forms of the game will be developed by several partners including the Lord's Taverners, ECB and the University of Worcester.